Seven Things That Happen At Every Traditional Thai Wedding
When you want to marry a Thai woman, a traditional Thai wedding is part of the package. No matter how much you may want a quiet civil ceremony, your Thai girlfriend will definitely insist on having a full-blown wedding with dozens of guests. A typical Thai wedding consists of several important traditions, and here they are.
The Best Thai Brides & Online Dating Sites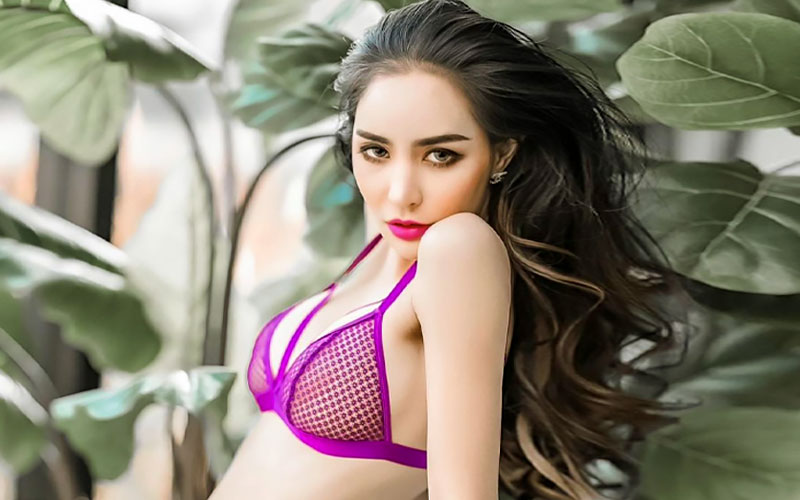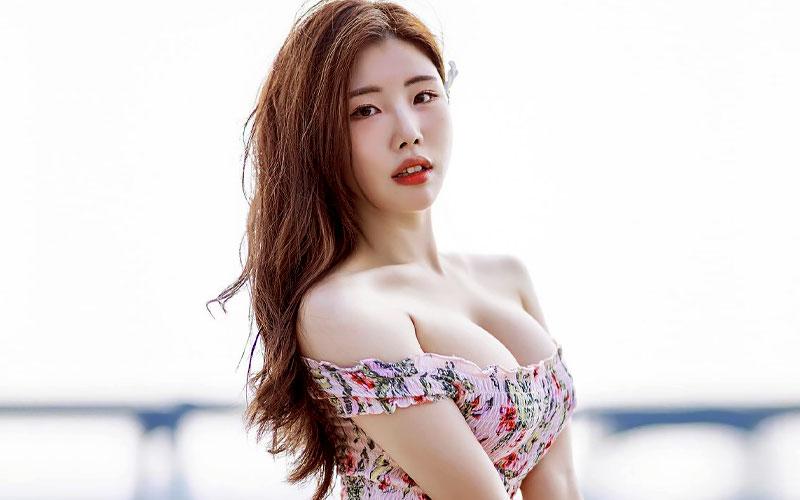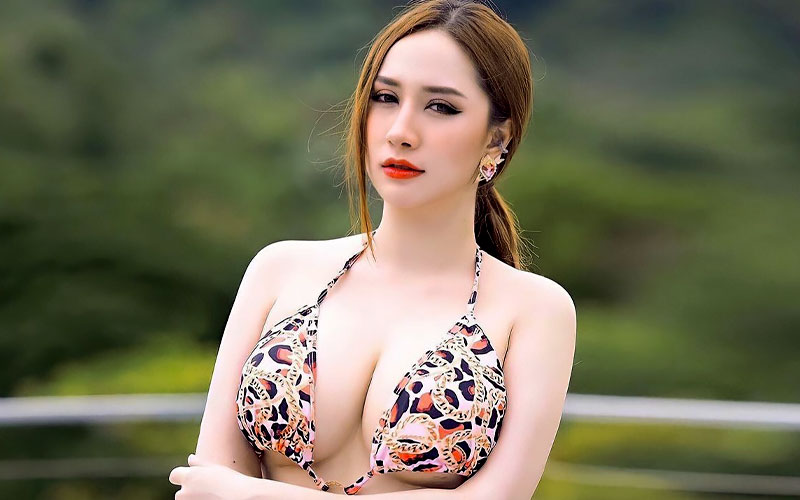 Before the wedding day
As a groom to a Thai bride, you will begin experiencing Thailand wedding traditions long before the wedding day itself. These are the most crucial steps of preparing for a traditional Thai wedding.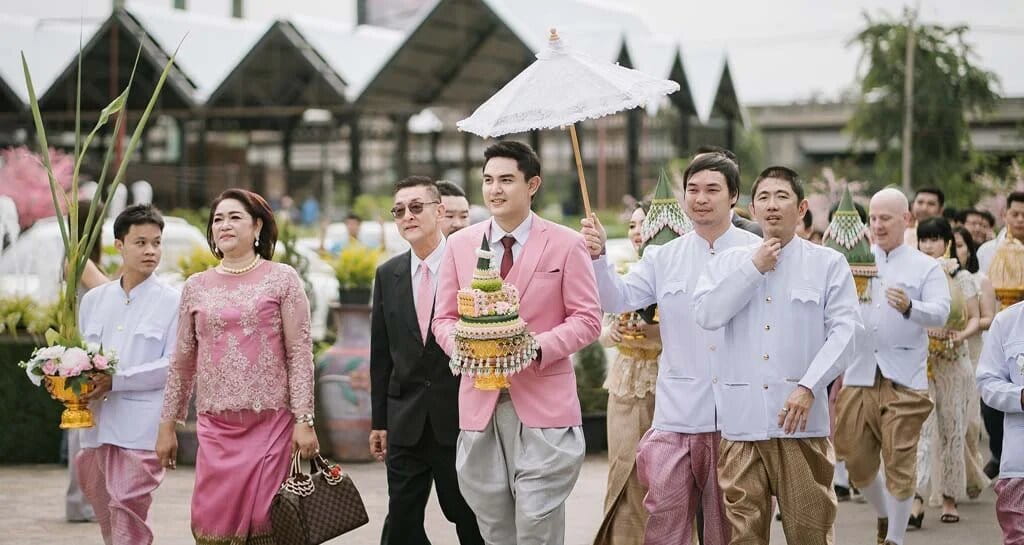 Setting the date
The day when a Thai wedding should take place is never chosen on a whim — the bride, the groom, and their families may even consult an astrologist to find out what's the best day for them to get married to ensure a happy and prosperous marriage. So, finding a Thai bride is only a half way.
Religious ceremonies
Making merit and paying homage to the bride's ancestors are two essential Buddhist wedding traditions that typically take place a day or two before the big day. For the "making merit" stage of the wedding preparations, the groom is welcome to make a sizable donation to a local temple or to the monks who are invited to bless the ceremony.
The engagement
Traditionally, the engagement ceremony, or Khan Maak, is scheduled to happen some time before the wedding date, but many couples prefer to hold it on the day of the wedding to save money and time. Khan Maak is a fun procession where the groom, some family members, and friends will make their way to the home of the bride's family while singing, dancing, and bearing gifts.
On the day of the wedding
There are dozens of customs included in traditional nuptials in Thailand, but the more modern a couple is, the fewer traditions they usually honor on their wedding day. These are the three traditions that are always included in a Thai wedding.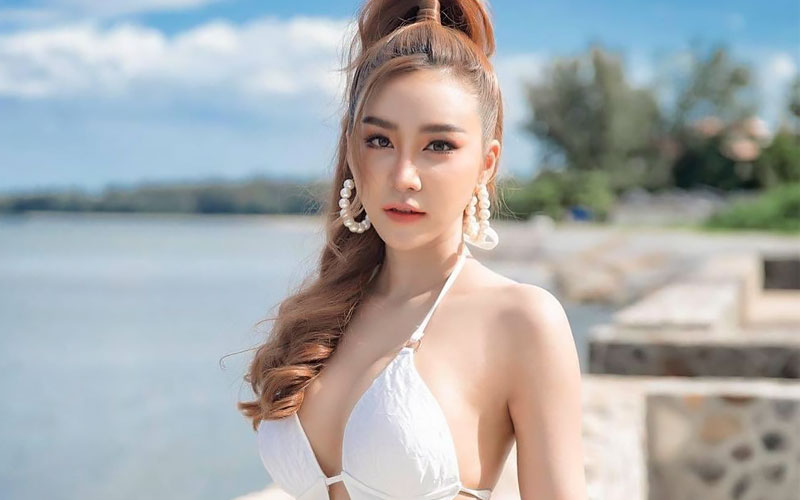 Getting to the bride
In Thailand, you cannot simply arrive at your bride's family home and take her to the wedding location. You will face a number of obstacles, or gates, and will need to answer questions and complete different tasks to finally see your beloved bride.
Sai Monkhon
At some point of the official wedding ceremony, a member of the family who has been happily married for a long time will place a set of traditional Thai wedding crowns known as Mong Kol on your heads. The crowns are joined by a thread, and wearing them symbolizes unity and longevity in marriage.
Water pouring
At the final stages of the traditional ceremony, the closest family members and family friends will come one by one to the new husband and wife and pour holy water on their hands from a shell, giving marriage advice and well-wishes to the newlyweds at the same time.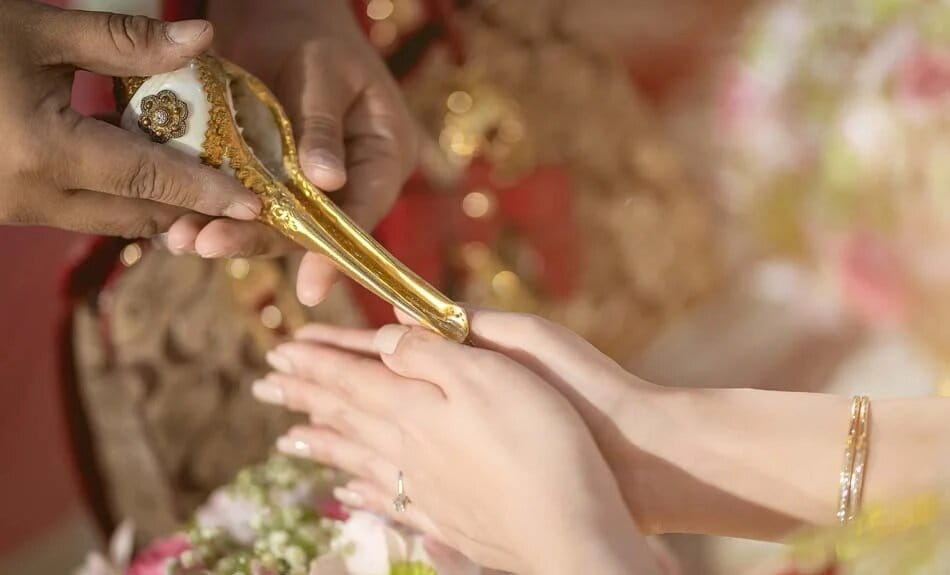 After the wedding day
Once the wedding reception is over, there is only one thing with marrying a Thai girl left to do: to take your new Thai wife to your marital bed that is covered with rose petals and rice. Before you can enjoy your wedding night, you will find a familiar older couple in your honeymoon suite — the parents of your new wife or other close friends or relatives — who will teach you a quick lesson on marriage. As soon as the lesson is over, the guests will leave the room and allow you to be alone for the first time on your wedding day.
Read more — Filipino Mail Order Brides: Useful Facts And Statistics
Summary
If you have decided to marry a woman from Thailand, then you are probably no stranger to the fascinating Thai culture that can be witnessed throughout a Traditional Thai wedding. The experience of marrying your ideal woman in a Thai wedding traditional event will be an unforgettable one and you will cherish those dreams forever!